Decades of Changing Lives
The oral surgeons and staff at Oral Surgery Group, Dental Implants & Wisdom Teeth are dedicated to the satisfaction and care of our patients. We offer a variety of services so that more patients can improve their oral health and confidence. We have three offices in Central New Jersey. You can find our New Brunswick location off of NJ-18 and Rues Ln, just south of Tanners Corner. We've been a part of Middlesex County since 1948 and always look forward to changing the lives of our patients every day. To schedule your visit to our beautiful office and find out how our experts can improve your smile and health, contact our East Brunswick office today. Our oral surgeons, Dr. Philip Engel, Dr. Richard Stern, Dr. Constantine Simos, Dr. Michael Stern, Dr. Amy Tanchyk, and Dr. Rohan Prabhu, look forward to meeting you.
Procedures at Our East Brunswick Office
We offer many surgical procedures at our East Brunswick office.
Dental Implants
When a tooth is missing or severely damaged, we recommend replacing it with dental implants. A dental implant consists of an implant post, abutment, and crown. The post fuses with the jaw bone for stability, and this fusion provides the bone with stimulation to keep it strong. The crown is custom-made to blend in with your natural teeth, making your implant an aesthetically pleasing addition to your smile. With dental implants, you can avoid the extra care required by traditional dentures and enjoy your new, fully functioning smile. Patients in need of a new arch of teeth can benefit from full-arch restoration, a procedure that uses dental implant posts to secure a fixed prosthesis.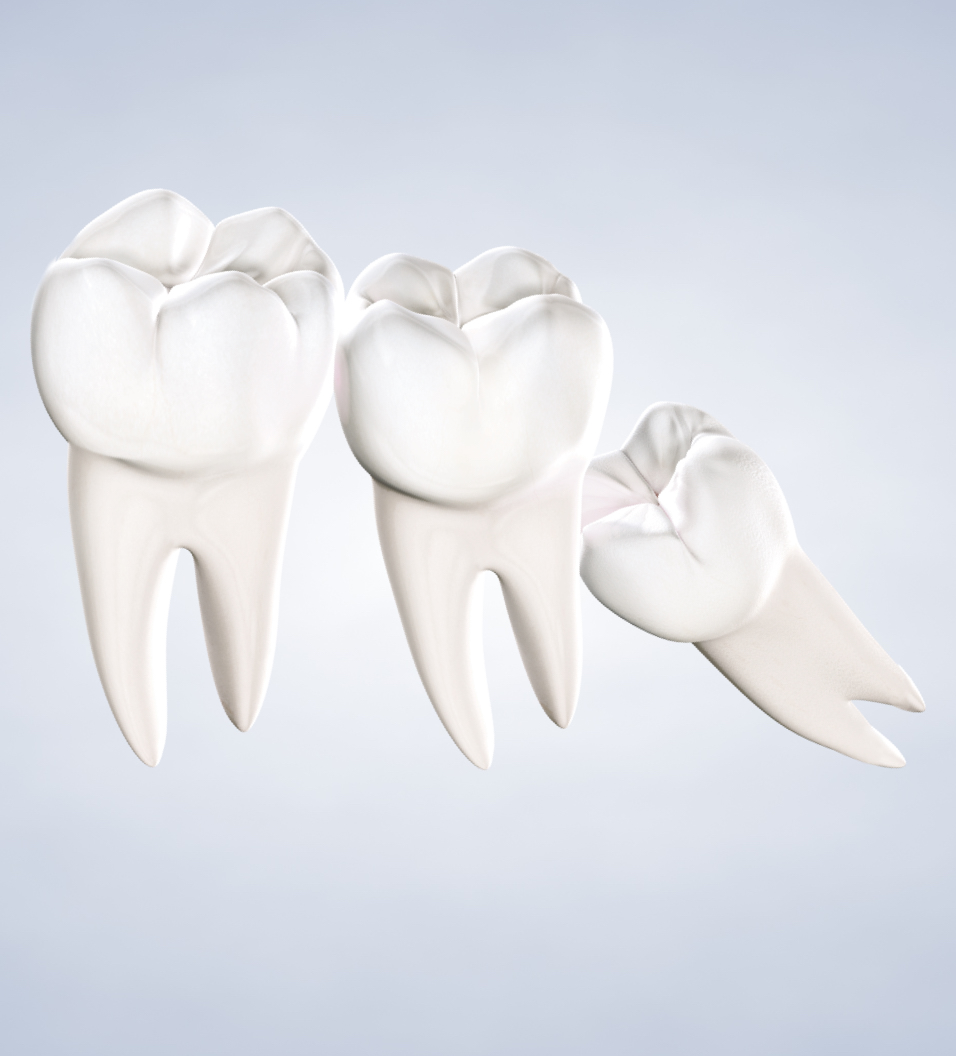 Wisdom Teeth Removal
Wisdom teeth, or third molars, develop around the late teens or early twenties. These teeth are large and if not removed, can push other teeth out of alignment, damage roots and nerves, and lead to serious complications. When a wisdom tooth becomes trapped under the gum tissue, it is impacted and must be surgically removed. Otherwise, you are more susceptible to bacterial infections, leading to the formation of cysts or tumors, and developing tooth decay or gum disease. You can avoid these problems by having third molars extracted by our experts as soon as possible.
Why Choose an Oral Surgeon
Oral and maxillofacial surgeons specialize in diagnosing and treating oral health conditions. This includes the bones and soft tissues of the head, neck, mouth, and jaws. General dentists can administer local anesthesia and perform simple tooth extractions, but when more advanced care and anesthesia is needed, the dentist refers the patient to an oral surgeon. All of our oral surgeons at Oral Surgery Group, Dental Implants & Wisdom Teeth are trained and qualified to provide our patients with the highest level of care.
To specialize in oral health conditions, oral surgeons must complete a residency program following dental school, whereas a general dentist can begin practicing immediately after obtaining a dental degree. During a residency, the surgeon treats a variety of patients in a hospital setting, ranging from reconstructive surgery and alleviating facial pain to routine extractions. Oral surgeons are the only dental professionals qualified to administer all forms of anesthesia outside a hospital, which includes local and general anesthesia, IV sedation, and nitrous oxide.
South River
Old Bridge
Sayreville
Somerset
Metuchen
Visit Central New Jersey's premier oral surgery providers.