Providing Superior Care to Patients Since 1948
At Oral Surgery Group, Dental Implants & Wisdom Teeth, we pride ourselves in fulfilling a legacy of clinical excellence and outstanding patient care. We have three offices in New Jersey that patients can visit to receive care for a variety of oral health needs. All of our surgeons, Dr. Philip Engel, Dr. Richard Stern, Dr. Constantine Simos, Dr. Michael Stern, Dr. Amy Tanchyk, and Dr. Rohan Prabhu, are qualified, experienced professionals. You can find our New Brunswick office just south of Rutgers' campus off of Livingston Ave. New Brunswick is special to us because it serves as the city where our first office was founded. Since its inception, our surgeons and staff have changed the lives of our New Brunswick patients, and we always invite new faces—and new smiles—to experience better oral healthcare at our practice.
Procedures at Our New Brunswick Office
We perform many oral and maxillofacial surgery procedures at our New Brunswick, NJ, office.
Dental Implants
Having one or more missing teeth can damage your confidence and your oral health. Dental implants are a revolutionary solution to missing or failing teeth that restores your smile's appearance and function. The implant post fuses to the jaw bone, providing the stimulation necessary to keep the bone healthy. Missing teeth cause the jaw bone to deteriorate due to lack of stimulation, resulting in dental shifting, bite problems, and increasing the risk of further tooth decay or gum disease. With dental implants, you can eat the foods you want without moving parts or cumbersome dentures. Patients with many missing teeth can undergo full-arch restoration, a procedure that uses dental implant posts to secure a fixed denture.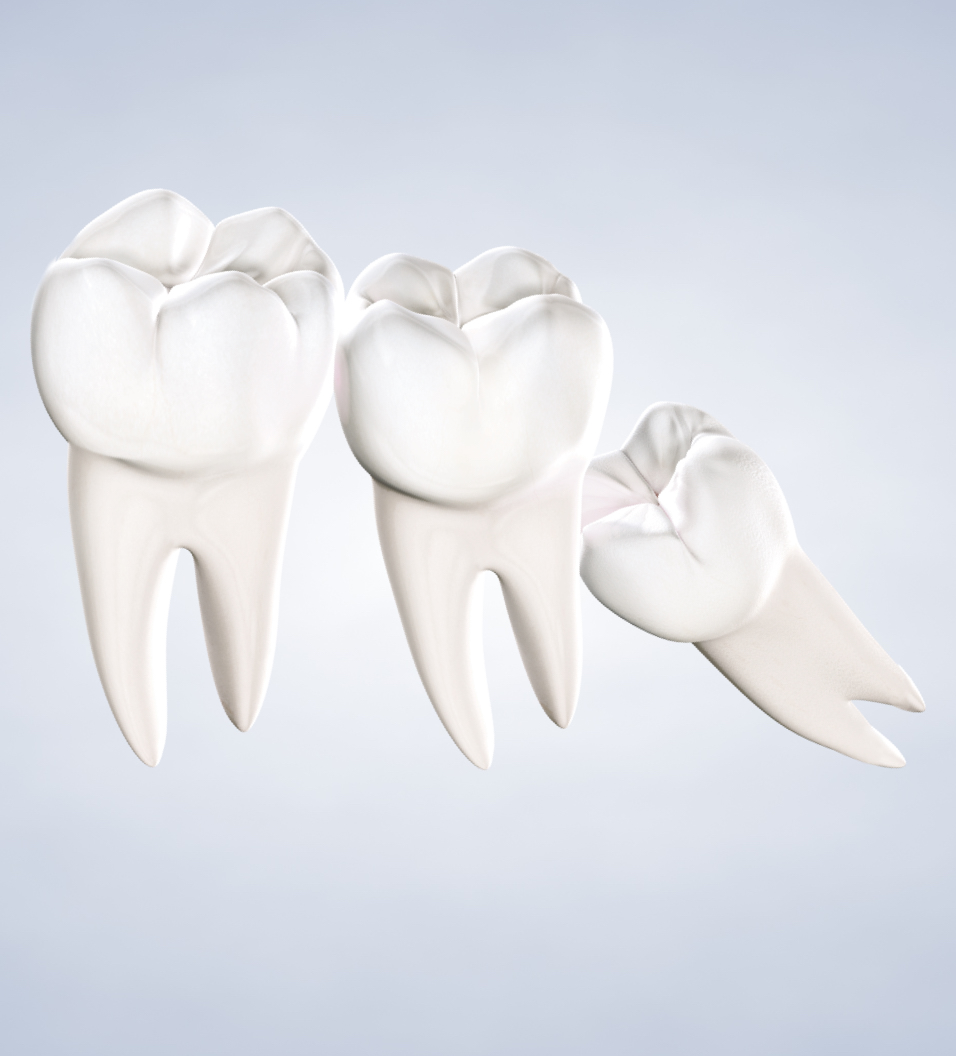 Wisdom Teeth Removal
Dental professionals recommend having wisdom teeth extracted as soon as possible because the average mouth does not have enough room for an extra set of molars. Wisdom teeth are large and their roots pose a threat to nearby nerves and other roots. They can push other teeth out of position, cause pain and swelling, and lead to the formation of cysts and tumors over the teeth. An impacted wisdom tooth is one that becomes trapped beneath the gum tissue. Impacted teeth must be surgically removed and are more susceptible to bacterial infections. By having your wisdom teeth removed now, you protect your oral health from these complications and more.
Why Choose an Oral Surgeon
After a general dentist finishes dental school, they can begin practicing. General dentists can administer local anesthesia and perform simple tooth extractions, but when a patient requires more advanced anesthesia and complex dental surgery, they are referred to an oral surgeon. Oral and maxillofacial surgeons complete a residency program, which is 4–6 years of training after dental school. This residency provides hands-on surgical experience and training to administer all forms of anesthesia and sedation. Oral surgeons specialize in diagnosing and treating conditions of the head, mouth, and jaws.
In addition to this training, all of the oral surgeons at Oral Surgery Group, Dental Implants & Wisdom Teeth belong to numerous local and national organizations. These certifications, memberships, and fellowships are an indication of the hard work and high standards that are implemented at our practice every day. With these additional years of training and recognition, you can trust in our oral surgeons to provide superior care and clinical results.
Highland Park
Somerset
Middlesex
South River
Sayreville
Metuchen
Visit Central New Jersey's premier oral surgery providers.